Around the world and back again …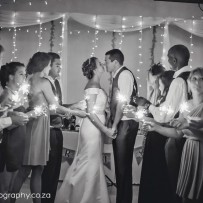 Mike and Nats decided to join hands in matrimony in the small village of Kleinbaai, 30 minutes from Hermanus,just outside of Gansbaai. (Shark Diving Capital!) Although they are both Globe Trotters due to their interesting work schedules, they had a connection to this little village which has a special significance to them.  Mike originally from Cape Town, and Nats, born in Wales, communicated with me via e-mail and we met only a few days before their Wedding Day.  It felt like we had been friends for a while already, as we had gone into so much fine detail to perfect the details.    On my first visit to the ceremony and reception sites, I have to admit, I was not sure whether I should talk them into choosing a different venue or not.  The ceremony was planned for outside a small bungalow on the seafront, the reception, at the Kleinbaai Golf Club.  The feature wall of the club had an enormous crack though a portion, and the hall was a huge square of emptiness ~ but we turned the Ugly Duckling into a Swan.   Everything turned out perfectly …  The majority of the guests were foreign visitors and were in awe at the spectacular backdrop to the ceremony, held on the lawn next to the little seaside bungalow.  On their wedding day, the view boasted a dramatic, stormy ocean and an extensive,  azure blue sky feathered with the an opaque display of white, which was marred only by a passing flock of seabirds. Canapes and Champagne were served before they embarked on a casual walk  along the picturesque seaside, with glass in hand, to the reception area where games of giant jenga, boule and golf 'chipping' entertained guests whilst awaiting the couple's arrival from their photographs.  Instead of table numbers, our seating plan was a map of the world and each table had a name of place/country they had visited marked with luggage tags and map pins… very quirky!  Our bar list was displayed in a vintage typewriter as a surprise to Mike, who is a sports journalist who travels the globe for his career.   Their decor style was country chic with a mix of small colourful flowers in glass vases, hessian and candles with of course, a bit of bling.  Their main colours were lilac and sage green.  Many of their traditions were brought into the fun-filled reception, like the decorated lucky horseshoe and wooden spoon.  Sparklers were lit in unison to form an aisle of sparkles framing our Newly Weds.
Have a look at this backdrop taken from their ceremony site … it explains their connection to this area.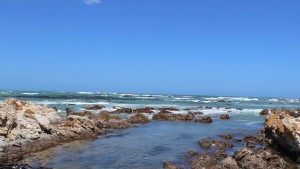 Guess what football team Mike supports?  Nats made this cake topper for him …  quirky!!